All-New Ioniq 5


Get Electric.
This brand-new, midsize, 5 passenger SUV is the newest amongst Hyundai's EV lineup, and the first to be all-electric. The first model created to be exclusively electric also marks the beginning of our brand-new EV series. An utterly unique design. Game-changing technology. The 2022 IONIQ 5 is coming soon.
Stronger. Faster.
The new 2022 Ioniq 5 comes in Rear-Wheel-Drive and All-Wheel-Drive options. As for performance, Hyundai says the Ioniq 5 can do 0-60 mph in as little as 5.2 seconds.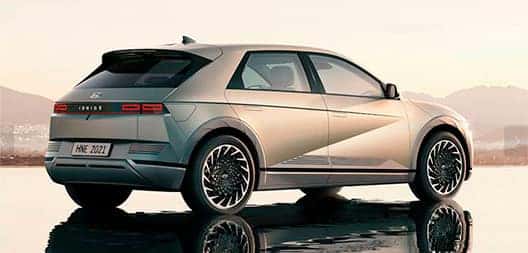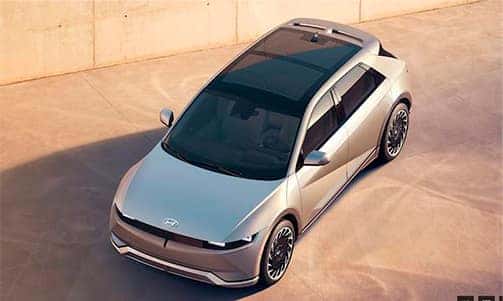 Game Changing Technology.
This marks the first use of AR technology in a Hyundai. AR allows overlays of information, direction markers and more to "augment" what you are actually seeing. Additional featured tech includes a pair of 12-inch digital displays and Hyundai SmartSense with the brand's latest driver-assist technology.
The large battery also can charge other electric devices such as electric bikes, scooters and camping equipment.
Living Space.
Perhaps pointing to a future where cars drive themselves and riders are free to relax, the Ioniq 5 has what Hyundai calls an open, airy "Living Space" theme. A prominent feature is the Universal Island, a center console that can move and adjust to create space. The flat floor space allows the interior to feel much roomier and you can even lounge back in the reclining driver's seat.
Reserve Yours Today.
Sign up to get the latest updates on the 2022 IONIQ 5.